How to make the van sound less like a can on the inside.
Noise Dampening
Driving from Mercedes of Seattle back home to Utah we quickly realized we needed to make the van sound less like a tin can on the inside.  After watching several YouTube videos, we decided to implement two different noise deadening solutions along the metal surfaces of the van interior to help dampen the noise.
MAT66 ProBlack Car Sound Deadening Mat
Mat66 Car sound Deadening Mat would be used for narrow areas such as side walls in between structural supports, inside door panels, etc.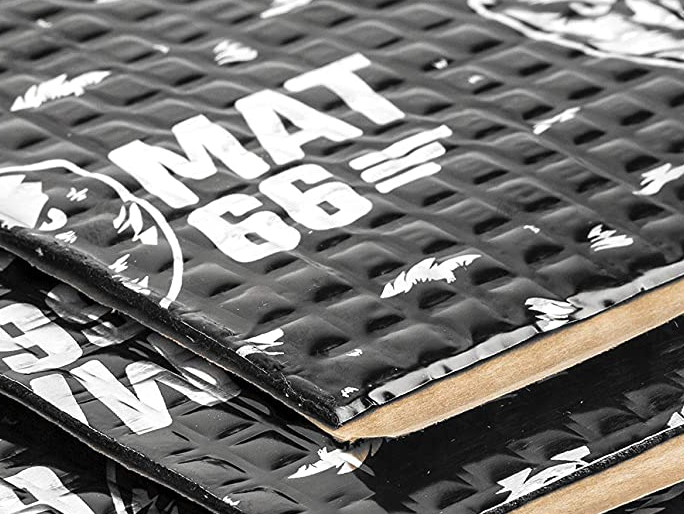 FatMat Self-Adhesive Rattletrap Sound Deadener Bulk Pack with Install Kit
FatMat Rattletrap would be used for larger areas such as ceilings, wheel wells, ceiling, floor between flooring ribs, etc.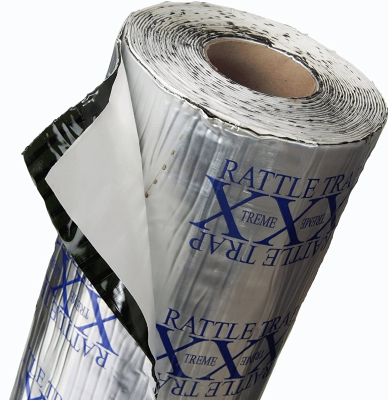 We started by removing the van flooring.
We cut long strips of rattle trap to place in the low spots of the ribbing
Next we used rattle trap to completely wrap the wheel wells
Completing the ceiling used the rest of the rattle trap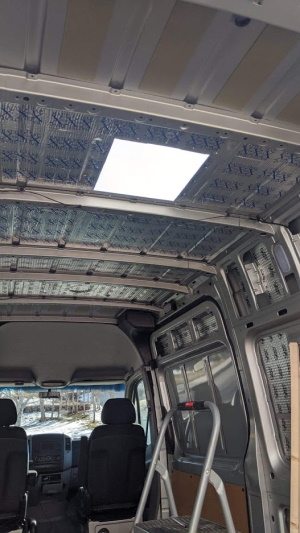 Mat66 worked well for all the side-wall surfaces
To finish, we put the flooring back and took a drive. Amazing the difference this simple design element added to the noise dampening in the van.